Praying the Word: Prayer & Promise Cards
Have you ever wondered how to get started praying the Word?
If so, these printable prayer cards, filled with Bible promises and quotes from Inspiration, are just for you. Topics covered include prayers and promises for your spiritual growth, for your children, your marriage, your ministry, for overcoming spiritual breaches, and much more. The promises included will add power to your prayer life.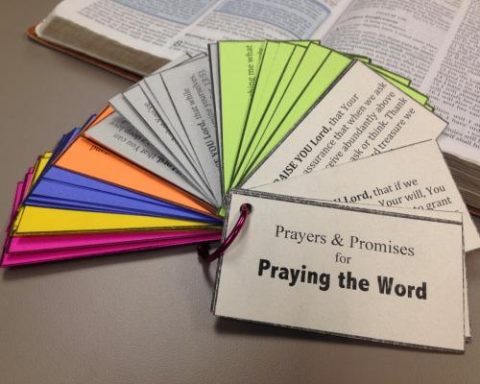 We hope you are blessed by these "Praying the Word: Prayer & Promise Cards."
For best alignment, print up these cards on 8.5x11 sheets of paper. You will have to carefully print them double sided so that the prayer is on the front side and the promise or quote from Inspiration is on the back. You can also choose the color paper that you want to print them on, if you want color. Or if color is not available, just use white. For durability, we recommend printing on 60 lb card-stock paper as this is more heavy weight and lasts longer. But you can also print on lightweight paper and then laminate which would keep the cards safe from moisture and tearing.

To Download the Complete Master Collection of 100 Cards (10 pages front and back), click here!